Are you spending thousands on Airbnb host fees? Are you sick over costly Vrbo host fees?
Airbnb host service fees eat into your profits.  As a vacation rental host, you need to make enough rental income to cover your costs like mortgage, utilities, etc.  Platforms like Airbnb and Vrbo have made it convenient for guests to search and book vacation rental homes directly. But this comes at a cost to the host. For example, Vrbo host fees range between 5% to 8%, seriously eating away at your profit margins. As a result, these fees are silently costing you thousands of dollars annually.
Plain and simple, vacation rental hosts make thousands more with Shore Summer Rentals.
When vacation rental hosts list a vacation rental home on ShoreSummerRentals.com, they avoid paying Airbnb host service fees.  As a result, our hosts pay a small yearly membership and get to keep all rental income earned for themselves. The same goes for Vrbo host fees. Read below to see our special offer for hosts…
Additionally, you will have happier guests as they do not pay booking fees or the New Jersey Shore tax.  To clarify, this saves your guests about 25% of the price of the rental.
Your home will be in huge demand and book quick!
Traffic to our site has skyrocketed and our premium vacation rentals are booking up in days. This is great news for our hosts. There isn't a lot of peak season availability left, because rentals book up quickly.  This leaves guests having no choice but to pay those outrageous fees on those other sites. We have thousands of vacationers visiting our website daily.  They are actively looking to book directly with hosts on our website.  Guests are seeking to avoid those sky-high booking fees and taxes.
Right now, there is unprecedented renter demand. This is quite a statement as it is even busier than last year, which set all-time records.  More people can now work remotely and they are searching for longer term rentals.  Requests for the shoulder seasons are in demand as there is not much left to book in peak season.
The below visual shows a price breakdown of what a host and guest pay for just one booking. Unbelievable!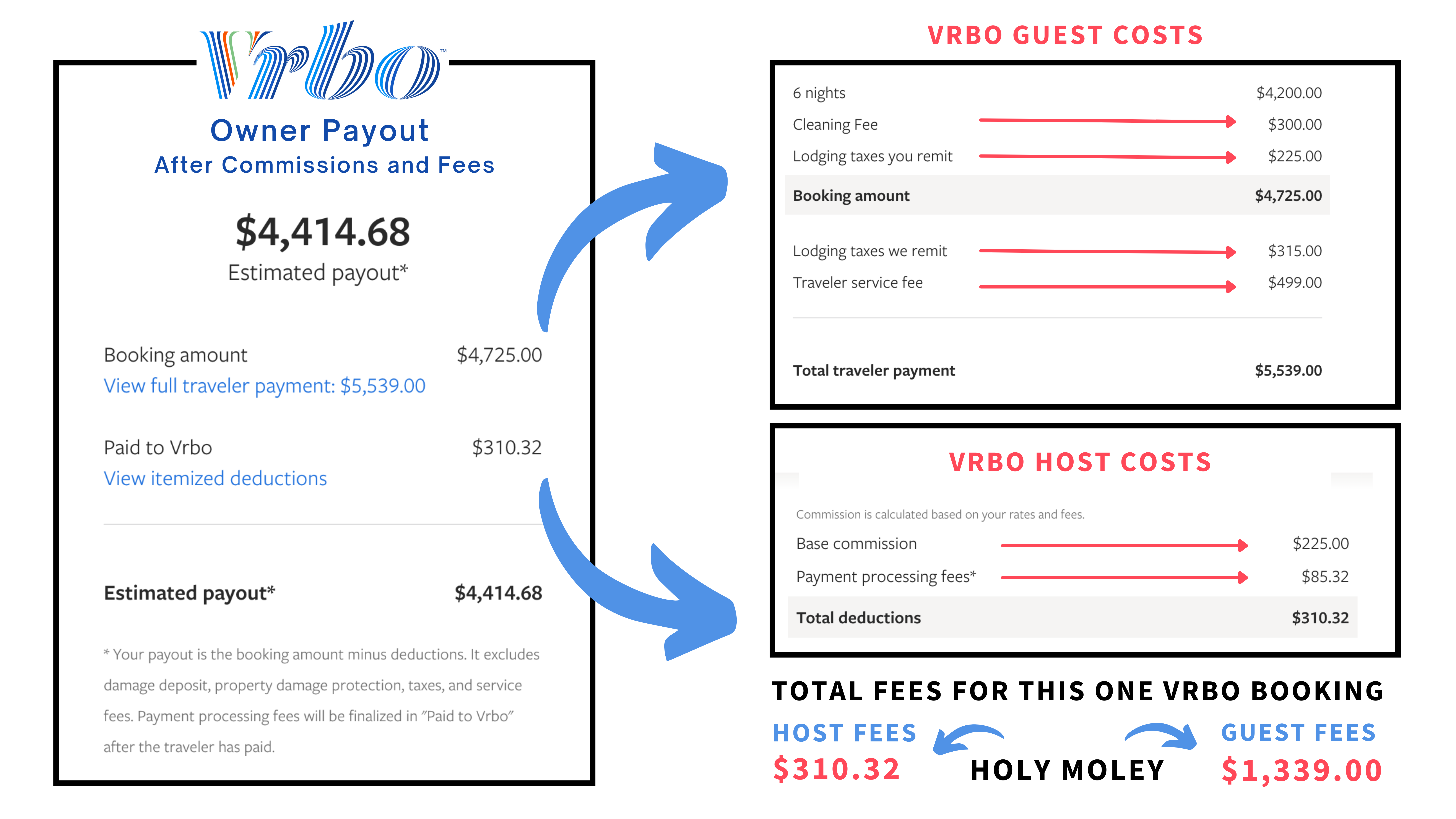 We serve the entire New Jersey Shore, Delaware Beaches and Ocean City, Maryland.
Whether you have a Cape May vacation rental, Ocean City, NJ vacation rental a vacation home in Belmar or anywhere in between we have you covered!  Additionally, we service the Delaware Beaches and Ocean City Maryland as well.   If your vacation home is located in those areas we can help you get booked!
Shore Summer Rentals is here to support your success!
With us it is personal!  We know how special your home is and work with you to emphasize that to your guests.  Your home is special and not a commodity.  You want your guests to treat your home as if it were their own.
We form personal realationships with our clients.  You will learn just how easy it is to secure bookings.  We are local and approchable.  If you currently are on Airbnb or Vrbo, this will be a piece of cake.
The guest books directly with you.  Best of all you are in complete control of your listing.  As a result, you get all of the guest details before they book.  You are hooked up with all of the necessary tools. Everything you need from sample leases, inventory checklists, cleaning guides, etc. is available to our clients.
Seriously, who doesn't want to keep more of their rental income?  You avoid Airbnb host fees.  You don't pay any Vrbo host fees.  That saves you a thousands of dollars each and every year!  Above all, you remain in control of your vacation rental.  When you list a vacation rental on ShoreSummerRentals.com, you keep more profits. You won't pay commissions on every booking. Our hosts secure unlimited rentals all year for one low annual price. Vacation rental hosts earn a massive return on their small investment.
Special offer – Give us a try for 30 days for free:
New hosts can now list their vacation rental free on ShoreSummerRentals.com for 30 days. There is no obligation, commitment, or credit card required. Details below.
If you are looking to increase their profit margins dramatically, then you need to list your vacation home with us.   We are so confident that hosts will see amazing results in just 30 days and get bookings. If you have been thinking about giving us a try well now is the time. There is no obligation, commitment, or credit card required.  We know you will love our service.
Just follow the quick and easy instructions to grab your free 30 day Diamond rental listing on ShoreSummerRentals.com. Please use promo code 30daytrial when adding your listing, it only takes a couple minutes.
Join the NO COMMISSION, NO FEE movement when renting out your NJ Shore vacation rental. Get a 30 day free trial.
We offer memberships starting as low as $349/year. For example, if you earn $50,000 in rental income, you keep it all. We have the highest traffic of any other vacation rental website in New Jersey, don't be fooled by copy-cats. In short, only Shore Summer Rentals has been "Serving The Shore Since 2004"!
What are you waiting for?  All you have to lose are your vacancies.  Most importantly, you keep all of your rental income!  Take advantage of our 30 day trial today!