While planning your vacation, your mind drifts to sitting on the beach with your toes in the sand, getting a slice of pizza or ice cream on the boardwalk and splashing one of your friends in the ocean.
Once your daydream ends, you choose the shore rental you want to stay at for your week-long trip. You get ready to finalize booking your rental and realize that there is an additional fee that will cost you well over $150!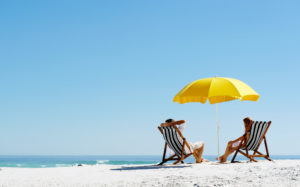 Unbelievable! You are rightfully angered.
By choosing ShoreSummerRentals.com, you won't be charged any hidden booking fees. We don't subscribe to the latest industry trend of charging you extra fees on beach vacation rentals in North Wildwood and other Jersey Shore towns.
Corporations now feel like they can make more money from their clients. These websites already charge the property owners a large fee to list their property, but now want to squeeze renters. We don't agree with this double-dipping.
These fees can range anywhere from 6% to 15%. For example, an average rate for a week during summer at the Jersey Shore will cost around $2,500. With these hidden booking fees, you will have to pay an additional $162.50 to $375.00.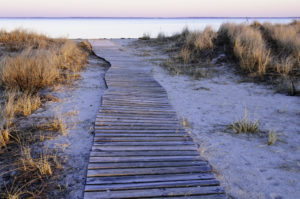 This is outrageous! You aren't receiving anything extra in return. Instead of wasting this money, you can take your family out to a nice restaurant for dinner, splurge on an enjoyable night out on the boardwalk, enjoy a day at the waterpark, go on a fishing trip, spend a day at the spa and much more. The list could go on!
Here are just some of the websites that are known to charge booking fees:
HomeAway: 6% to 12%
Airbnb: 6% to 12%; closer to 10.5% for the majority of rentals
TripAdvisor/FlipKey: 5% to 15%; closer to 15% for most rentals
VacationRentals: 6% to 12%
VRBO: 6% to 12%
Another rental issue is fraud. We stay away from sites like Craigslist. Unfortunately, people can copy ads from legitimate sites such as ShoreSummerRentals.com  and then collect rent for properties that they don't even own.
Steer clear of these companies and their hidden booking fees and fraudulent practices; choose ShoreSummerRentals.com to book beach vacation rentals in Ocean City and other Jersey Shore towns.