Although Cape May is located at the southernmost tip of New Jersey, the beautiful, historic beach town has a lot to offer its guests! From Victorian architecture, immaculate beaches and unique shops to delicious restaurants, oceanfront bars and the historic Cape May Lighthouse, this is certainly a shore point you do not want to overlook when searching for your summer vacation home. Make sure you check out our vacation rentals by owner in Cape May this Spring! To help you learn a little more about this quaint little Jersey Shore town, here are five of the best happy hours in Cape May:
–  The Iron Pier Craft House at 429 Beach Ave. This coastal gastropub features locally sourced menu items, 5-star sushi, local craft beer, wine and spirits. You can enjoy delicious food, throw back a few drinks and listen to live music, all while watching the beautiful sunset over the ocean! Happy hour takes place from 4-6pm every day.
–  The Brown Room at 251 Beach Ave. The highlight of this happy hour spot is the dark, cozy atmosphere, where you can start off your evening with any of their pub food menu options and refreshing drinks. The live music at this relaxing, neighborhood type of hang-out will help you get a nice buzz going after a spending a long day at the beach! Outdoor seating is available, as well.
–  Fins Bar & Grille at 142 Decatur St. From Mondays to Fridays, from 3-6pm, and Sundays, from 11:30am-6pm, fins hosts happy hours with $5 margaritas, $5 house wines, $2 domestics, $2 drafts and $5 appetizers, including flatbreads, chicken tenders, loaded fries and more. Unwind after a long, hot day in an exciting, comfortable environment with unique architecture and a captivating, oceanic interior design!
–  House Harry's Ocean Bar & Grille at 1025 Beach Ave. This place is a tourist favorite for sliders, mouthwatering burgers and great seafood. They also have one of Cape May's Largest beer menus, with dozens of bottles and 14 rotating draught selections to choose from. Happy hour takes place every day from 4-6pm. After recent renovations in 2016, Harry's has an exciting new look with expansive indoor and outdoor bars!
–  The Mad Batter at 19 Jackson Street. With happy hours beginning a little earlier than other hang outs (3-6pm from Thursdays to Sundays), the Mad Batter is an old-fashioned mom and pop type of place boasting top-notch service, live music, mouthwatering seafood, 19 different local and craft beers on draft, and a wide selection of other enticing drinks!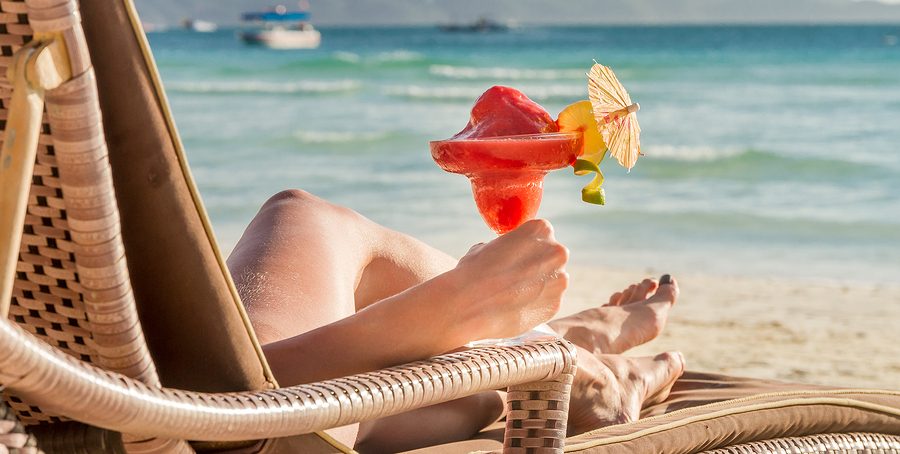 Below are other restaurants in Cape May for you to consider!
Fine Dining
–  The Blue Rose Inn & Restaurant at 653 Washington St.
–  Peter Shields Inn & Restaurant at 1301 Beach Ave.
–  Union Park Dining at 727 Beach Ave.
–  Washington Inn at 801 Washington St.
Cheap Eats
–  Hot Dog Tommy's at 319 Beach Ave.
–  Mario's Pizza and Italian Eatery at 315 Ocean St.
–  Depot Cafe at 409 Elmira St.
–  Louie's Pizza at 711 Beach Ave.
Interested in a shore house rental in Cape May for this summer? Check out a few of our featured Cape May vacation homes below: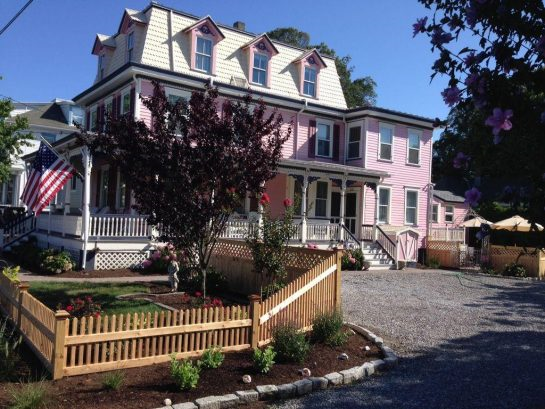 238 Perry Street Cape May, New Jersey, 08204
Located in the historic district, the Lorelei is a beautiful, newly renovated 6 bedrooms, 6 bath Victorian house that's only 3 blocks to the pristine Cape May beaches and just 2 short blocks to the Washington Street Mall with its variety of nice restaurants and shops. Recent upgrades consist of new wood and tile floors on the ground level, refinished floors and new paint, a new garden, newly painted porch and fencing. The new additions include a brand-new bathroom, den and bedroom.
To learn more about the Lorelei, visit: http://www.shoresummerrentals.com/listing/7575.html
---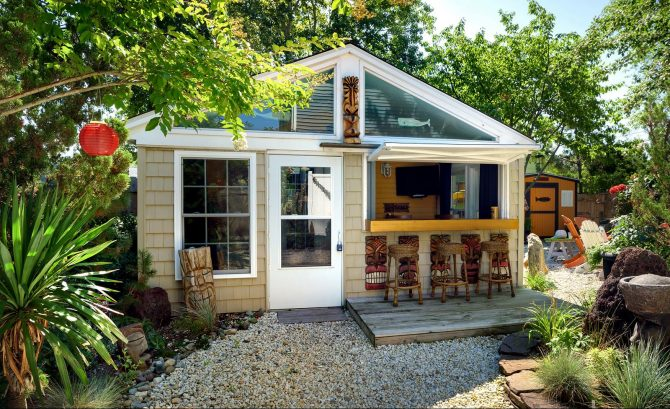 1520 New Jersey Ave. Unit 206 Cape May, New Jersey, 08204
This completely renovated cottage, located across the street from the bay beach, was one of the three homes featured in Villas, New Jersey in Coastal Living Magazine website in 2007. It's a perfect vacation spot for two but will sleep up to four. While staying here, you can go beachcombing, biking, kayaking, clam digging, fishing, shopping, dining and dancing. Or you can just sit back by the open fire pit and roast marshmallows, or even have a cocktail at the bar while watching the game!
To learn more about this one-of-a-kind tiki cottage, visit: http://www.shoresummerrentals.com/listing/3635.html
---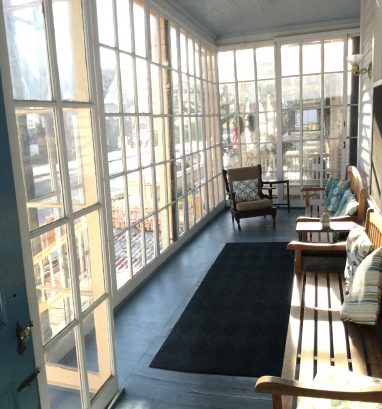 120 Decatur Street Cape May, New Jersey, 08204
Located in the center of historic Cape May, 120 Decatur is a lovely Victorian home that's less than  a half block to the Washington Street Mall, and less than one block to the beach. With six bedrooms, this home can sleep up to 16 people. There's a bathroom on each floor, as well as an outside shower with hot and cold water. The house includes a large kitchen, a breakfast room, two glass enclosed porches and a private yard. We have three permits for parking at the Bank Street lot. You and your party will love staying at this cozy place!
To learn more about 120 Decatur Street, visit: http://www.shoresummerrentals.com/listing/1926.html
Ready to get started on finding your vacation rental home in Cape May or anywhere else along the Jersey Shore? Use our advanced search tools today to find the perfect place for your summer vacation! Learn more by visiting http://www.shoresummerrentals.com/.